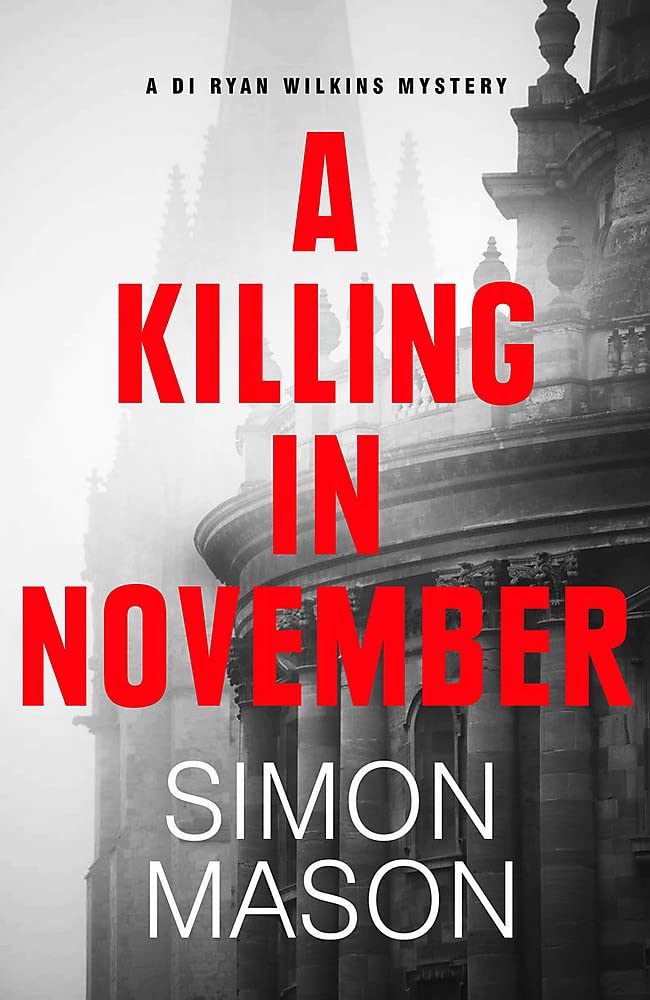 A beautiful girl is strangled in the Provost's lodge in an Oxford College while the college is shmoozing a billionaire Emirati. It is a situation which calls for delicate handling, so it is perhaps a shame that new DI Wilkins is sent by mistake to take charge of the investigation.
A town and gown setting. An odd couple detective partnership. A gratifying cast of suspects. And more twists and turnings than you could shake a Porter's Lodge at. Simon Mason has kicked off his new police procedural series with a swagger.
A Killing In November is his first crime novel, having previously written adult literary, as well as children's and young adults' fiction. Tim kicked off the conversation by reminding Simon of the last time they met.
Podcast: Play in new window | Embed