Howard Jacobson – Jonathan Cape – £18.99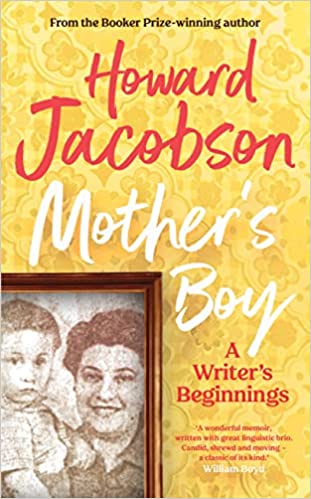 It is striking that one of our finest novelists didn't publish his first novel until he was nearly forty, and characteristically, he was ticking off literature's late starters as he passed them by. Reading Howard Jacobson, you would say that he was born to be a writer, and he would have concurred. Mother's Boy is the account of the road to his realisation, taking in his childhood, his education, his wives and his travels. Wolverhampton does not come out of it well.
If we observe that Mother's Boy reads like one of Howard Jacobson's novels that is only to its advantage. But this is not outtakes from Coming From Behind, Kalooki Nights or The Mighty Walzer – rather the other way round. Mother's Boy is vivid, muscular, laugh out loud funny, acutely observed, and in its own way merciless, only the object of the pitiless pen is Jacobson himself.
Tim starts off the conversation – as he so often does – with a confession.
Podcast: Play in new window | Embed