Barry Forshaw – Oldcastle Books – £12.99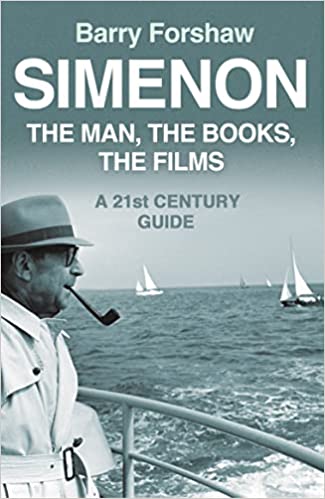 Is there any man or woman in England who knows more about crime writing than Barry Forshaw? Here at The Books Podcast he is our go-to man. He is also delightful company.
Simenon's Maigret books are the most successful non-anglophone crime series in the world. Easily up there with Sherlock Holmes and Philip Marlowe, but with an entirely different approach to detection. Maigret is closer to psychologist or priest than sleuth.
But Simenon regarded his romans dur – hard novels – as his real writing, and Andre Gide said he was the greatest French novelist of his time.
Having fairly recently come to Simenon, Tim fell upon Barry's handy book like a starving man upon food, and visited him to explore the character of the man and the special genius (and prodigious productivity) of his writing.
Podcast: Play in new window | Embed