Lawrence Krauss – Head Of Zeus – £20.00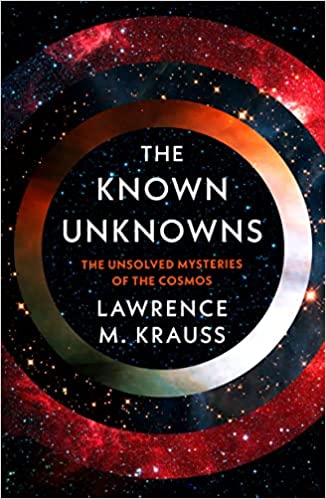 Professor Lawrence Krauss has made major contributions to the field of theoretical physics and is one of the world's great scientific communicators with a gift for illuminating complex ideas.
His new book, The Known Unknowns makes a tour d'horizon of the frontiers of current knowledge, touching on such questions as: Is infinity real? Does the multiverse actually exist? Is quantum mechanics true? Can we create consciousness? And lots more. It is an exhilarating read, and as he writes, "Focusing on the edge of knowledge provides an opportunity to explain how far we have come…"
He is also, incidentally, a dazzling close-up magician so you might say that reality and perception are meat and drink to him. We spoke to him at his publishers during a brief visit to the UK, and it made for a lively chat.
Podcast: Play in new window | Embed