Louise Willder – OneWorld – £14.99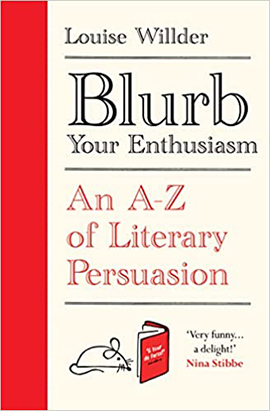 Quick review of Louise's checklist of adjectives not to be used in a blurb: breathtaking, spellbinding, dazzling, powerful, beautiful. So I can't say it's any of those.
Readable? Well, as she points out, it's a book.
Darkly comic. That just means unpleasant, doesn't it?
I also can't accuse it of 'mordant wit'. Although it is funny. Very. 'Rich tapestry'. She's got a point there – I don't know what that means. 'Reminds one of Martin Amis.' Yes, I think we can definitely shelve that one!
Oh – I know. I can crib her quote from Charlie Brooker: "The potential all-time #1 bestseller".
Will that do?
Podcast: Play in new window | Embed