Nick Wallis – Bath Publishing – £25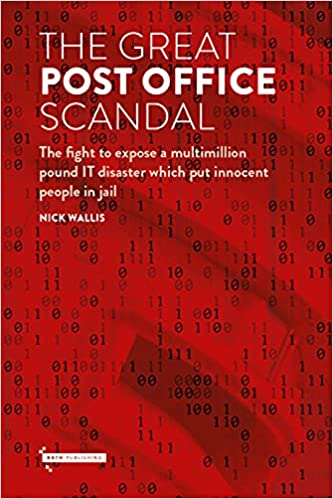 It is the biggest miscarriage of justice in British legal history. Hundreds of innocent people prosecuted, ruined, often imprisoned – their lives destroyed. And hundreds more dismissed from their jobs and their livelihoods, obliged to pay thousands and even tens of thousands of pounds "back" that they never stole in the first place.
And all of this visited upon their staff by the Post Office – an institution since 1660, and one of the most trusted brands in British life.
You were probably aware of the scandal as it emerged into the public arena, and you were probably shocked. But the picture is more monstrous and terrifying than you imagined. As the journalist who did most to expose this terrifying story it has fallen to Nick Wallis to write the book, and it is exemplary.
This podcast goes on a bit longer than usual. There was a lot to talk about.
Podcast: Play in new window | Embed