David Hepworth – Bantam Press – £25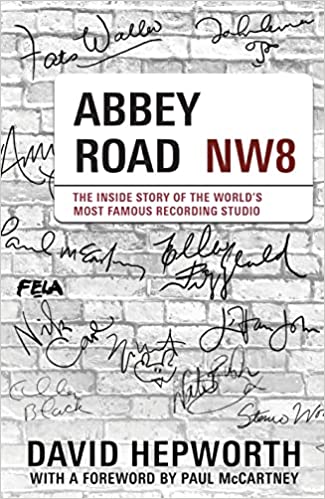 The world has many holy places – Mecca, the Western Wall in Jerusalem, the Golden Temple at Amritsar, the Wetherspoons on King St in Hammersmith – but for some of us these are all trumped by Number 3 Abbey Rd in St John's Wood. EMI's Abbey Road recording studios.
Even today musicians and bands – good bands – are sometimes intimidated by the sheer history of the place. To stand where the Beatles stood and sing where the Beatles sang is to feel the shadow of genius. And you might also rate Elgar, Noel Coward and Jacqueline du Pre. Not to mention Bernard Cribbins. True, much of the paraphernalia has been cleared out. The mixing desk on which Pink Floyd compiled The Dark Side Of The Moon was sold off years ago, and even the ashtray that stood beside Ringo's drum kit fetched £2,000 at auction.
But while other recording studios come and, mostly, go, Abbey Road endures. Abbey Road means something. And Abbey Road has tales to tell.
Podcast: Play in new window | Embed