Joel Meadows Heavy Metal Entertainment £35.99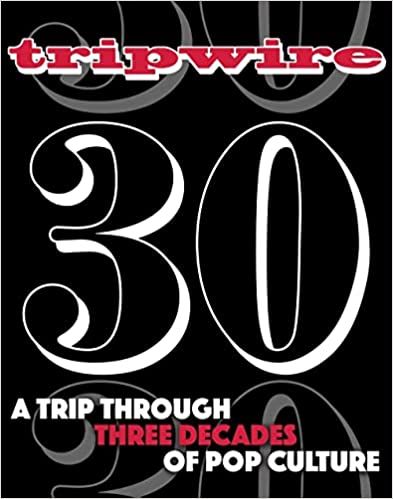 Tripwire is thirty, and we were intrigued when this beautiful anniversary book arrived at The Books Podcast.
What is Tripwire, you ask? It's a… well, it's a magazine.
Hm… funny name for a magazine. What sort of magazine?
A slightly geeky magazine.
Geeky?
OK, it's a magazine for anybody who shares the interests of editor in chief, Joel Meadows, but there again, Joel's interests are mainstream geek, so that's alright. And one of his interests is illustrative art, principally comic-book and movie art, and Tripwire is in love with it. And that endears it to me.
We visited Joel Meadows to discuss the past thirty years and hear his origin story. And why is it called Tripwire? I'll ask him.
Podcast: Play in new window | Embed