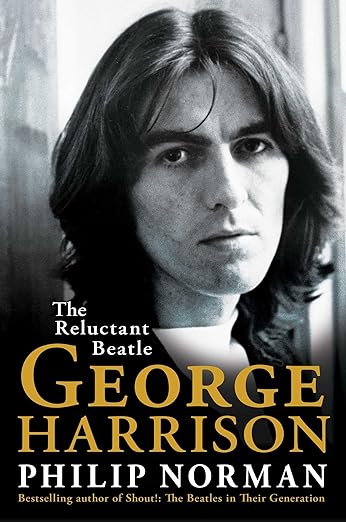 Philip Norman wrote Shout!, the first grown-up biography of The Beatles, shortly before John Lennon was murdered. People told him he was crazy, that The Fabs were yesterday's news, that everybody already knew everything there was to know about the band. He wasn't crazy. Fifty-three years after they broke up The Beatles are still an industry, or as Philip puts it, practically a religion.
Even today there is passionate disagreement about George Harrison. There are those who point to the triumphant first solo album, All Things Must Pass, as proof that he was always Lennon and McCartney's equal and was unfairly sidelined in the band. And others will argue that anybody would have been overshadowed by the powerhouse songwriting partnership, and that he doesn't need to be John or Paul to be an indispensable part of The Greatest Show On Earth.
John Lennon said that Something was the best song on Abbey Road. Here Comes The Sun is the most downloaded Beatles track. On the other hand, you have to be a real George fan to hear anything worthwhile in Only A Northern Song or Blue Jay Way.
So how did the fourteen year old kid who fought for his place in the Quarrymen become the Beatle most resistant to playing live? How did he come to break the First Commandment of the Beatle fraternity? How did he become one of the most important British film producers of the 1980's? Philip Norman calls him 'The Economy Beatle' and he has written a beautiful life of the study in contradictions that was George Harrison.
This episode was recorded in front of a live audience at 21Soho, in association with Walthamstow Rock n Roll Book Club. With help from various parties, including www.meetthebeatlesforreal.com
Podcast: Play in new window | Embed