Alwyn Turner – Profile Books – £20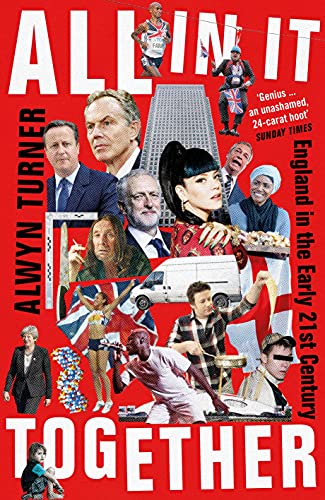 For some years now Alwyn Turner has been retelling the recent history of the nation in his trademark style focussing on social changes rather than Westminster shenanigans. With his brilliant eye for the telling example and his prodigious research, he paints a vivid picture and draws acute conclusions.
This lively book, bringing us nearly up to date, is the most readable and entertaining of history books. Whether discussing the fragmentation of social cohesion by arguing that in pop music the Spice Girls might have been the last group that really mattered, or analysing class conflicts in terms of the different attitudes towards Roy Chubby Brown and Jimmy Carr, Alwyn invariably hits the target and makes larger points. Tim channelled his inner fogey and visited him at home in London, only to find himself confessing that he isn't fond of Greggs, the bakers.
Podcast: Play in new window | Embed