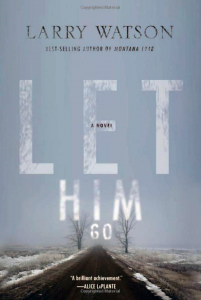 "I'd follow you anywhere. If you don't know that, what do you know?". So says George to his wife Margaret as they journey, at her behest, to try and get back their grandson. In a beautiful and utterly memorable novel, Larry Watson takes us to the bleak
and unforgiving landscape of the Badlands of North Dakota in 1951 and into the lives of complex and vivid characters.
The book is the road trip and the confrontation at the end of it. It is a journey that Tim was thrilled to follow every step of the way.
Podcast: Play in new window | Embed